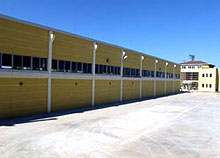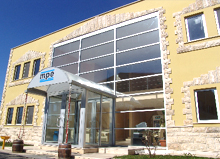 Esthablished In 1990, MPE offers a full spectrum of essential ser­vices and solutions in Water and WasteWater Treatment and Environmental Contracting. MPE has a proven track record and an excellent reputation with municipalities, industrial clients and Government Authorities and NGO's.

We bring together over talented permanent 200 staff, in integrity, from Civil Construction to Infrastructure works, from Design and Engineering to Turnkey Contracting and O&M. For the main purpose of creating perfectly Engineered solutions for Environment and for our Customers.

With more than 100 completed referances and more than 10 ongoing projects in several countries, we are one of the very few Organisations who can Engineer such a wide spectrum of Services and works at large scale and in different countries.

Our people are highly trained engineers and Managers who are dedicated to find the solutions that fulfil and exceed the expectations of our clients. We constantly innovate, research and test new solutions and technologies to make sure that we are always at the cutting-edge of technology, while our Operation and Maintenance teams commit themselves in making sure that our clients' systems are running efficiently.

We operate from our Headquarters and Manufacturing Plants in Istanbul. We provide services in the whole range from technology development, Manufacturing, consultancy, design and engineering, procurement and Civil construction to operations and maintenance. Custom designed Technological packages, turn-key plants or BOOT solutions are available in all fields of environmental contracting.